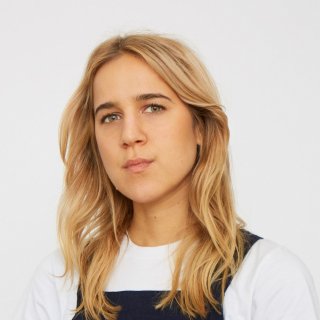 Jule Waibel Design
Creator of the Unfolded Universe
Interior | Fashion | Space
Jule Waibel is the creator of the "Unfolded Universe".
She is passioned about pleated patterns and transforming structures. Waibel playfully combines objects, fashion, performance with a strong focus on geometric shapes, transformation and aesthetics. Her work is influenced by the geometry and simplicity of the nature. It adds emotion, surprise, humor and all sensations beyond the expected and predictable.
Jule Waibel is a german designer who has a studio in Berlin, Bali and NYC. After graduating in 2013 at the Royal College of Art in London, her "Unfolded Universe" came to life, starting with 3 years in London before moving to the mekka of artists, Berlin. Then working in Bali for 1,5 years and since a couple of months exploring and unfolding in New York. Jule Waibel works out of her own studio where she produces her unfolded products and works on commission. Her work is represented in the design field of interior, fashion and installation scene.
The red thread/consistency of her pieces are of course that they are folded, welcome to "The Unfolded Universe" of Jule Waibel.

"I´m dreaming of an unfolded universe, a pleated planet. Everything should move, expand and contract – geometric playful shapes dancing around the moon."
She also entered the world of fine art in 2018, painting figurative women in all facets with oil on canvas. Waibel is selling and exhibiting her work in different places of the world. The last show was at the Koenig Gallery in Berlin, amongst other artist such as Johanna Dumet, Conny Meier and Juergen Teller.

Education/Studies/University: Product Design (B.A.) | University of Applied Sciences Schwäbisch Gmünd
Design Products (M.A.) at the Royal College of Art in London