Advice about your appli­ca­tion to the HfG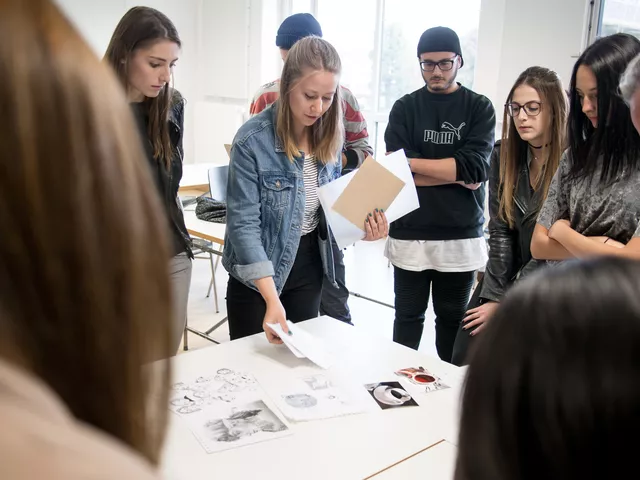 Info
On October 22nd and 29th, we invite you to our study consul­ta­tion. The event will take place in person at the univer­sity and digital. From 3 p.m. to 4 p.m., there will be a lecture cove­ring our bachelor study programs (you can join in online). In the lecture you will learn ever­y­thing you need to know about the study programs and the appli­ca­tion process. The link to the lecture will be published here on the day of the event.

After­wards, there will be time for specific ques­tions about the study programs. We will also offer a short example consul­ta­tion of port­fo­lios for the Commu­ni­ca­tion Design and Inter­ac­tion Design programs. If you are inte­rested, you can bring along your own work. The port­folio consul­ta­tion is optional.

Sche­dule
3 pm Welcome by Professor Michael Götte and lecture about studies and admis­sion proce­dure at the HfG (in person and digital parti­ci­pa­tion possible)
From 4 pm Ques­tion and answer session (in person only)
On site: Rektor-Klaus-Straße 100, 73525 Schwä­bisch Gmünd,
Room: H0.12

Digital: The zoom link will be published here on the day of the event.