Inter­na­tional Labo­ra­tory Week 2020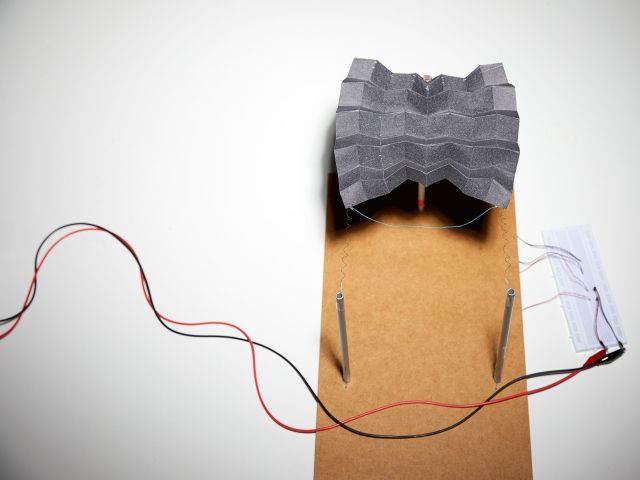 Program
All regular courses will be suspended during the lab week. Instead, the students of the bachelor courses will have the oppor­tu­nity to work toge­ther on projects in cross-course workshops.
The 25 work­shops will take place digi­tally every day between 9:00 and 5:00. Don't worry: of course you don't have to spend the whole time in front of the computer screen! Most of the work­shops are inter­ac­tive and require you to do your own rese­arch and small projects.
In the evenings, exci­ting lectures await you:
Monday, November 9, 2020 at 7:00 p.m.
Prof. Carmen Hart­mann-Menzel will host a panel discus­sion with Nancy Birk­hölzer (IXDS) and Zwetana Penova – What skills do desi­gners need to develop rele­vant solu­tions now and in the future?
Tuesday, November 10, 2020 at 7:00 p.m.
Dr. Martin Mäntele (HfG Archiv Ulm) – The Ulm School of Design and the Ulm Model
Wednesday, November 11, 2020 at 7:00 p.m.
Leif Huff (IDEO) – Design as an atti­tude.
Navi­ga­ting uncer­tain­ties: How design can help make the right choices
Info for students
The lab week will take place from November 9 to 12, 2020 and is a compul­sory event for the 2nd to 4th Bachelor semester, as well as for KG6, IG6, IoT6. For successful parti­ci­pa­tion you will receive two ECTS points. Each student has already been assi­gned to a work­shop according to his/​her prio­ri­ties. A change is not possible for orga­niz­a­tional reasons. If you are unable to attend your work­shop, please contact Nadine Stümpfig.
You do not need to register for the evening lectures.
Workshops
| Titel | Dozent*in |
| --- | --- |
| Comiczeichnen für Einsteiger*innen | Julia Bernhard |
| Augmented Reality Art | Marcin Wichrowski |
| Cradle to Cradle – designing regenerative systems | Michael Braungart, Laura Duran |
| Depth-of-Field: Exploring coexistence between graphical and physical objects | Jasjit Singh |
| Design and the transition to a circular economy | Dr. David Peck |
| Design Handcraft vs. Style-GAN | Marc Engenhart |
| Design Sprint – How do we learn in a digital world? | Dominik Fink, Mario Rieker |
| Design (Thinking) Doing | Sebastian Müller |
| Die Welt in weich | Katharina Bredies |
| Die Zukunft der Städte | Zwischenräume | Poonam Choudhry |
| Eine fotografische Reise... | Jens Werlein |
| Entrepreneurial Education – persönliche Stärken entdecken und unternehmerische Kompetenzen entwickeln | Carolin Morlock |
| Faszinierender Werkstoff Bambus | Toshiki Yabushita |
| Food Spectacles: Seeing Power, Eating Culture | Jamie Allen, Abbéy Odunlami |
| Happybriefing – finding your foundation | Johannes Valentin Breuer |
| Imperfection | Alesa Mustar, Mehmet Kohserli |
| Lets make design great again | Zachi Dinar |
| Message received | Ronald Hamilton |
| Prototyping Homeoffice | Thomas Schlüter |
| Schreiben mit Bildern | Edgar Walthert |
| Collagenfilm/Cut-Out-Animation (Stop Motion) | Rasih Bayölken |
| User-Empowering Design | Eran Franco |
| Visualisierung von Livesensordaten | Luca Stetter, Hartmut Bohnacker |
| What if ... | Florian Pfeffer |
| Explore the Light! | Balázs Püspök |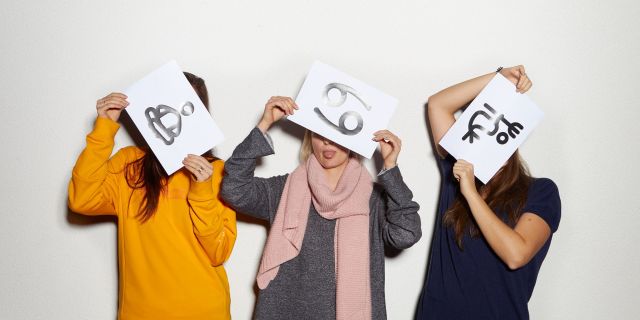 Comic­zeichnen für Einsteiger*innen
Im Work­shop Comic­zeichnen für Anfänger, beschäf­tigten wir uns mit der Ideen­fin­dung, Konzep­tion und stufen­weisen Ausar­bei­tung eines 5 – 8 Seiten langen Kurz­co­mics. Der Fokus lag auf einer nach­voll­zieh­baren Erzähl­struktur und dem Finden der eigenen Visual Voice.
Julia Bern­hard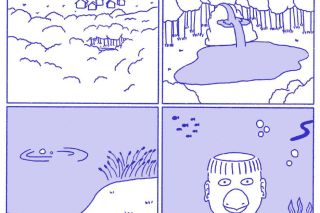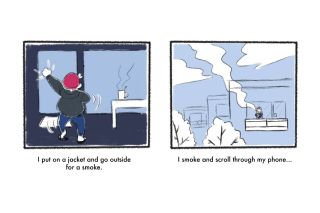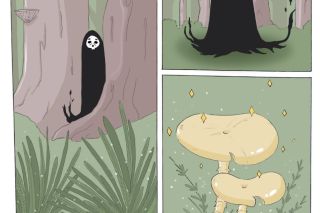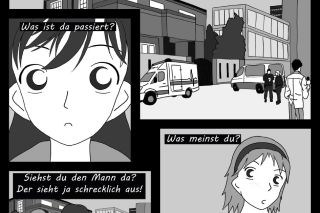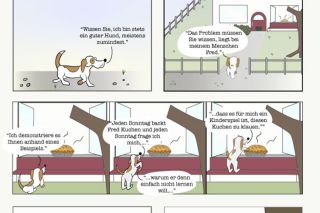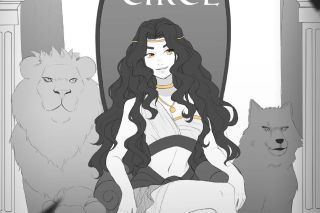 Cradle to Cradle – designing rege­ne­ra­tive systems
"We focused on our own daily routines and the rela­ti­onship we have with our water, energy and ligh­ting systems, through the use of several objects related to each acti­vity. The Cradle to Cradle design concept became a crucial approach to re-design systems that could only bring posi­tive impact. We learnt step by step how to design bene­fi­cial products and services, by embra­cing human and envi­ron­mental health. Desi­gners are of para­mount impor­t­ance for the tran­si­tion to a world where humans gene­rate nothing but a posi­tive foot­print! There­fore, these 7 desi­gners created a poster where they shared part of their vision of how does 3 diffe­rent objects present in our daily routines could look like when the cradle to cradle approach is met."
Michael Braun­gart, Laura Duran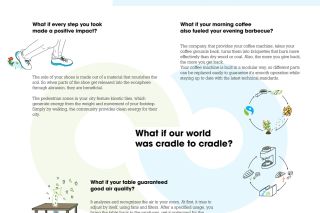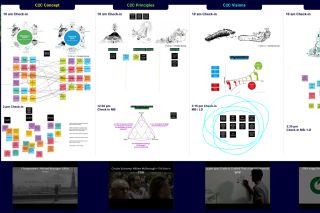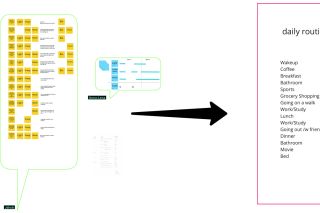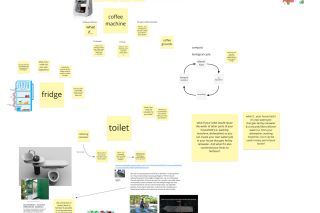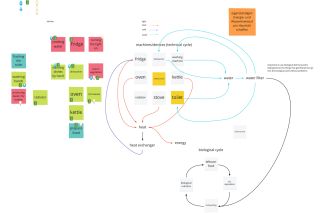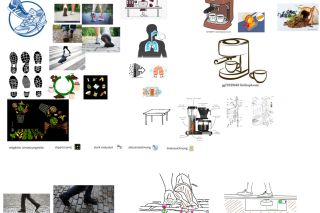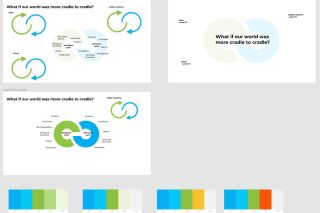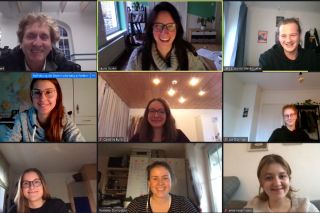 Depth-of-Field: Explo­ring coexis­tence between graphical and physical objects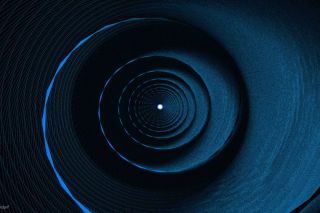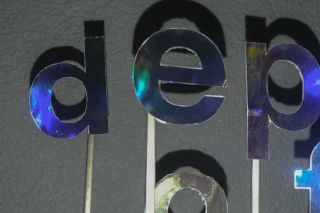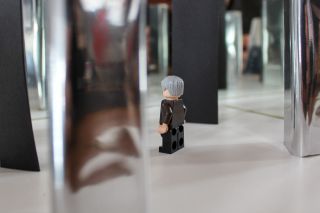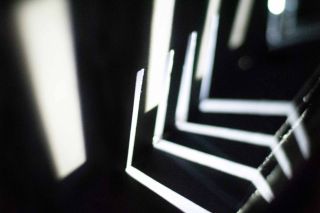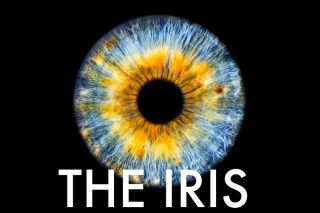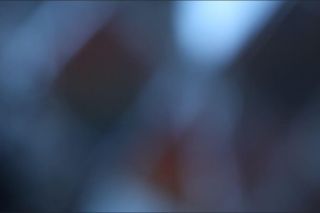 Arduino
Hallo. Ich bin ein kleiner Blind­text. Und zwar schon so lange ich denken kann. Es war nicht leicht zu verstehen, was es bedeutet, ein blinder Text zu sein: Man ergibt keinen Sinn. Wirk­lich keinen Sinn. Man wird zusam­men­hangslos einge­schoben und rumge­dreht – und oftmals gar nicht erst gelesen. Aber bin ich allein deshalb ein schlech­terer Text als andere? Na gut, ich werde nie in den Best­sel­ler­listen stehen. Aber andere Texte schaffen das auch nicht. Und darum stört es mich nicht beson­ders blind zu sein. Und sollten Sie diese Zeilen noch immer lesen, so habe ich als kleiner Blind­text etwas geschafft, wovon all die rich­tigen und wich­tigen Texte meist nur träumen.
Design Hand­craft vs. Style-GAN
In diesem Plakat­work­shop unter­suchten die Studie­renden die konzep­tio­nellen, entwurfs­re­le­vanten, funk­tio­nalen und ästhe­ti­schen Bezie­hungen, notwen­dige Methoden wie Wirkungen, welche zwischen einem Entwurf von »Hand« und einem Entwurf mit der Assis­tenz einer von ihnen selbst trai­nierten »Maschine« auftreten und möglich sind. Im Laufe der Woche wurde von den Studie­renden ein indi­vi­du­elles GAN (Gene­ra­tive Advers­a­rial Network) Modell als neuro­nales maschi­nelles Netz trai­niert, um auf Basis der Entwurfs­idee weitere Facetten und Möglich- keinten einer »erwei­terten« Gestal­tung zu erzeugen.
Die abschlies­senden Plakat­gruppen sind dabei im direkten Gegen­über Ergeb­nisse, welche Vor- und Nach­teile, Inter­ak­tions- und Kommu­ni­ka­ti­ons­po­ten­tiale der beiden Entwurfs­pro­zesse sichtbar machen.
Marc Engen­hart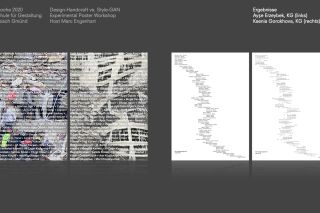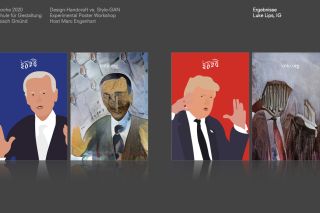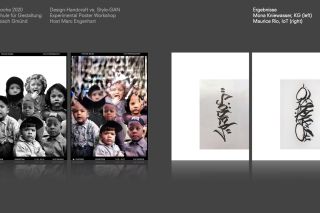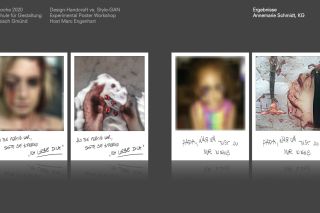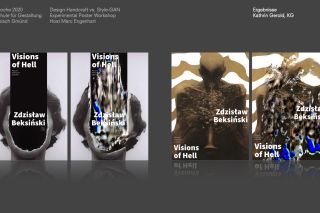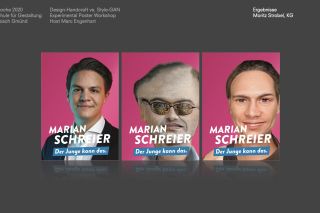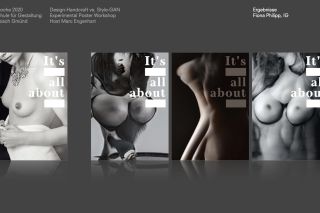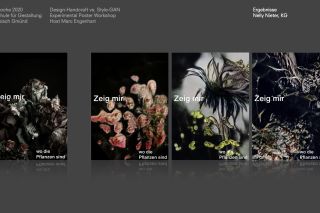 Design Sprint – How do we learn in a digital world?
Dominik Fink, Mario Rieker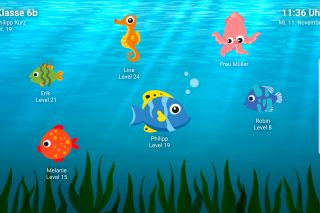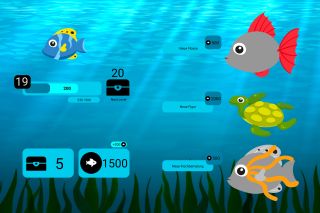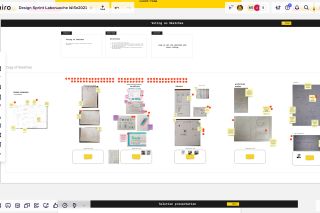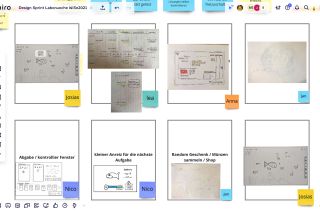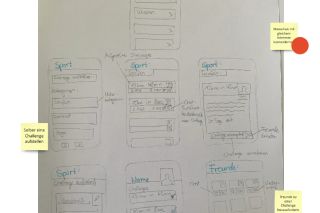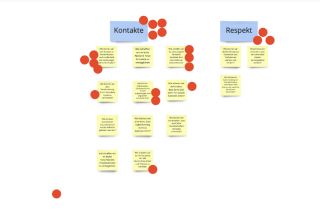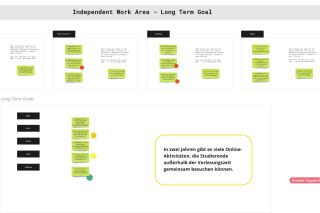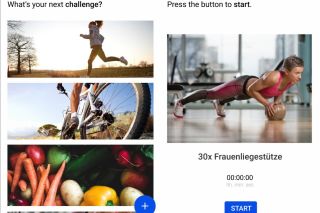 Design (Thin­king) Doing
Während der Labor­woche entwi­ckelten die Studie­renden aus den Fach­rich­tungen: Produkt­ge­stal­tung, Inter­ak­ti­ons­ge­stal­tung, Internet of Things und Kommu­ni­ka­ti­ons­ge­stal­tung neue Dienst­leis­tungs­ideen. Basie­rend auf quali­ta­tiven Inter­views iden­ti­fi­zierten die Teams zunächst Heraus­for­de­rungen von Nutzer*innen zum Thema Liefer­ser­vice. Mithilfe der SparkCanvas-Methode entwi­ckelten die Studie­renden neue Lösungs­an­sätze. Die Ideen wurden durch verschie­dene Proto­typ­ing­for­mate greif- und testbar gemacht und iterativ weiter­ent­wi­ckelt. Zudem gestal­teten sie ein Geschäfts­mo­dell­kon­zept für ihre neuar­tigen Dienst­leis­tungen und erstellten ein Pitchdeck.
Sebas­tian F. Müller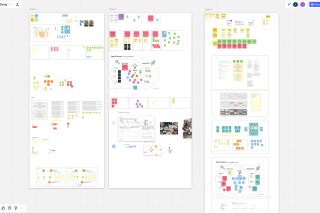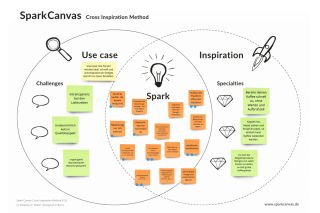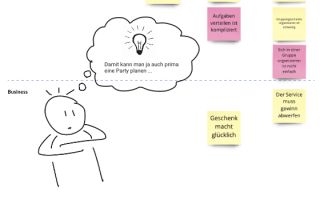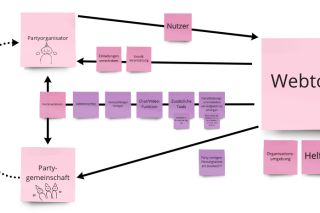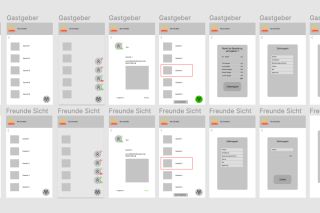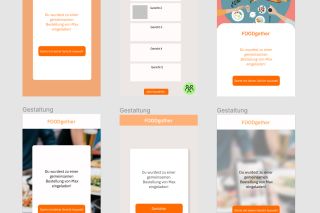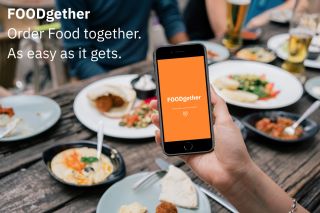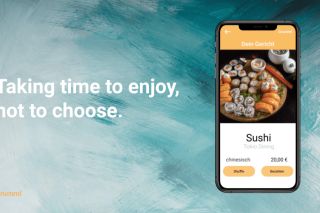 Die Welt in weich
Wie können textile Mate­ria­lien dazu beitragen, die Inter­ak­tion mit bekannten Gegen­ständen besser, schöner und inter­es­santer zu gestalten? In diesem Work­shop haben sich die Studie­renden auf die Suche nach textilen Alter­na­tiven für vertraute Dinge wie Foto­ap­pa­rate, Fern­be­die­nungen, Heizungen oder Föns begeben. Mithilfe von Bodys­tor­ming haben wir die Inter­ak­ti­ons­mög­lich­keiten textiler Mate­ria­lien erforscht und Analo­gien gesucht, bei denen textile Eigen­schaften wie Weich­heit und Falt­bar­keit zur Geltung kommen. Die Ergeb­nisse sind speku­la­tive Designs, die den vertrauten Dingen eine neue, unbe­kannte Form verleihen.
How can textile mate­rials be used to make the inter­ac­tion with well-known objects more plea­sant, joyful and inte­res­ting? In this work­shop, the students were deve­lo­ping alter­na­tive shapes for fami­liar things like photo cameras, remote controls, radia­tors or hair­dryers. By bodys­tor­ming with textile objects, we were explo­ring the affor­dances of textile mate­rials and deve­lo­ping new forms that make use of textile proper­ties like soft­nesss and plia­bi­lity. The results are specu­la­tive designs that offer an new and unfa­mi­liar shape for ever­yday things.
Katha­rina Bredies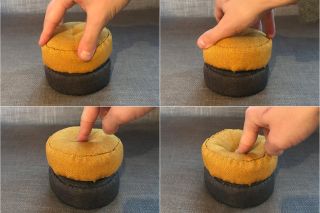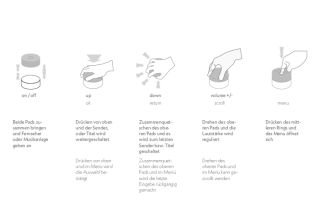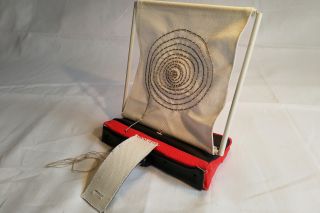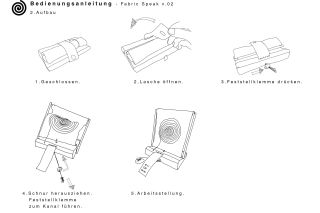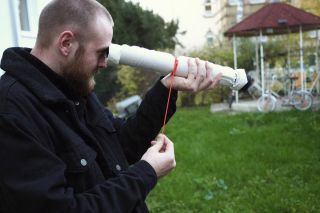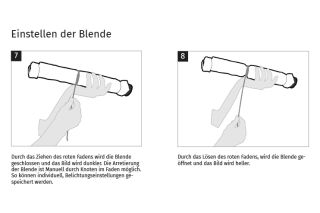 Die Zukunft der Städte | Zwischenräume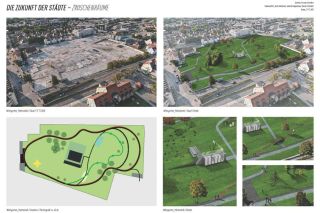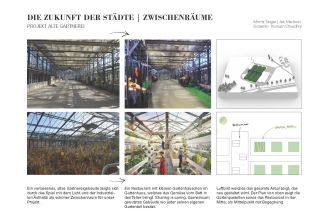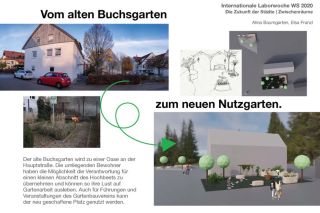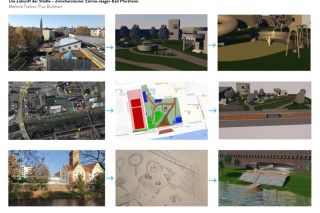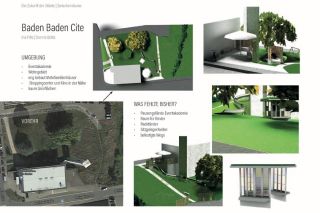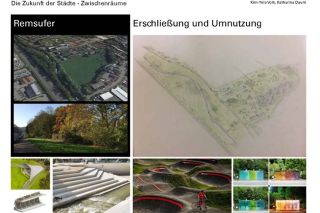 Eine foto­gra­fi­sche Reise…
Eine foto­gra­fi­sche Reise… ins Unge­wisse? Was sucht Ihr und was werdet Ihr finden?
Ein freies Thema, ein sinn­volles Konzept, ein funk­tio­nie­render Work­flow wird auf dieser Reise zu einer eigenen Bild­sprache führen, die am Ende eine eigene Geschichte erzählt…
Unter der Anlei­tung des Foto­grafen Jens Werlein sind zwölf ganz unter­schied­liche und indi­vi­du­elle Projekte entstanden. Dies ist eine bunt gemischte Zusam­men­stel­lung einzelner Bilder aller Teilnehmer*innen des Work­shops, da der Seri­en­cha­rakter der Projekte nicht darge­stellt werden kann.
Jens Werlein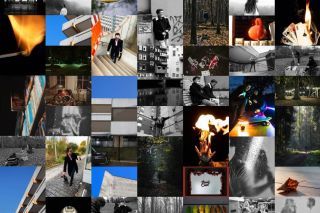 Faszi­nie­render Werk­stoff Bambus
Ich habe eine Einfüh­rungs­vor­le­sung gemacht, danach haben wir uns mit dem Mate­rial Bambus vertraut gemacht. Wir haben zuerst die Basis-Tech­niken (Spalten, Biegen) kennen­ge­lernt. Danach haben wir verschie­dene Verbin­dungs­me­thoden ange­schaut und auspro­biert. Nach den prak­ti­schen Expe­ri­menten haben die Studenten eigene Idee entwi­ckelt und Proto­typen gebaut. Sie sollten dabei die Grund­ei­gen­schaften des Bambus erproben und anwenden. Ziel war kein fertiges Produkt, sondern das Kennen­lernen der Möglich­keiten, mit diesem Werk­stoff zu gestalten.
Toshiki Yabu­s­hita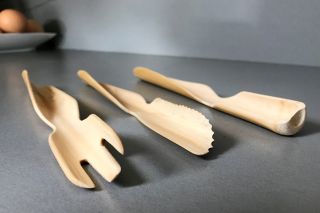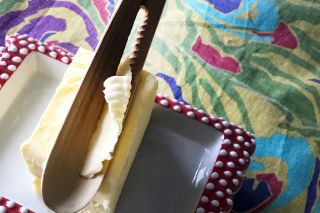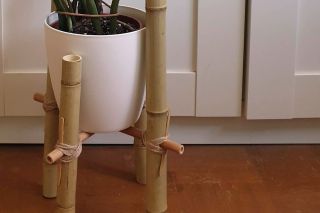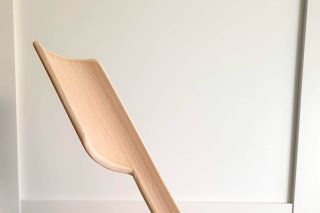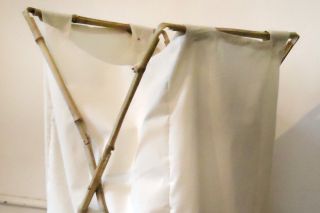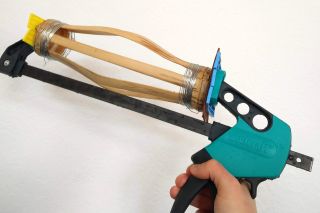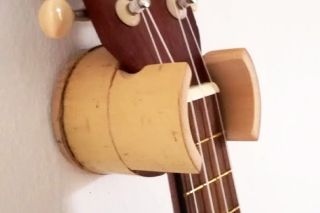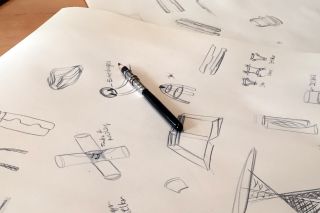 Food Specta­cles: Seeing Power, Eating Culture
Jamie Allen, Abbéy Odunlami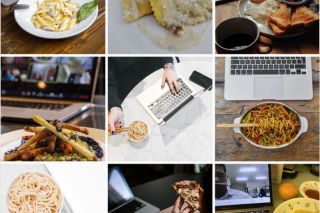 Happy­brie­fing – finding your foundation
Je schwie­riger, desto einfa­cher. Je einfa­cher, desto schwieriger.
Ausge­hend von meiner Grund-Annahme, dass eine Entwurfs­auf­gabe mit vielen Frei­heiten einen hohen Schwie­rig­keits­grad birgt, stellte Ich die Aufgabe, ein Spar­schwein neu zu inter­pre­tieren, um anhand eines schnellen und inten­siven Entwurfs das Thema HAPPY BRIE­FING prak­tisch ergründen zu können. Die Heraus­for­de­rung lag darin, sich diesem sehr offenen und somit schwie­rigen Thema syste­ma­tisch zu nähern und nach und nach eigene Einschrän­kungen fest­zu­legen, die für den Entwurfs­pro­zess unab­dingbar sind. Die teils inter­dis­zi­pli­nären Teams fanden rasch span­nende erste Impulse, um daraus sukzes­sive sehr verschie­dene Ideen zu gene­rieren und die Details des Entwurfs als logi­sche Konse­quenz daraus abzuleiten.
Johannes Valentin Breuer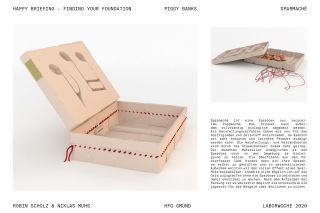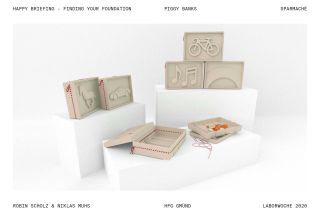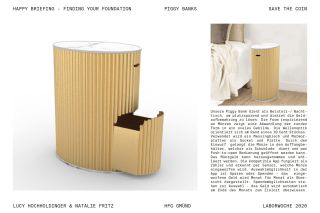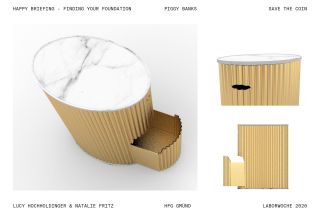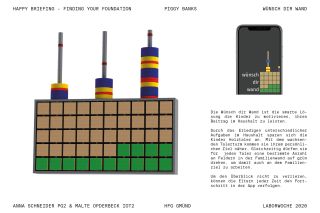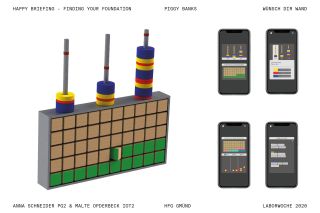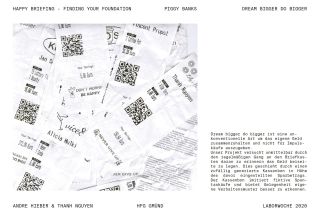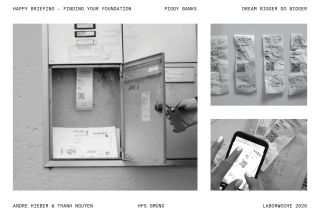 Imper­fec­tion
Alesa Mustar, Mehmet Kohserli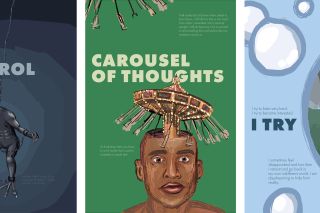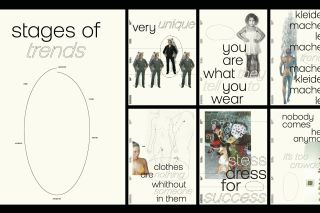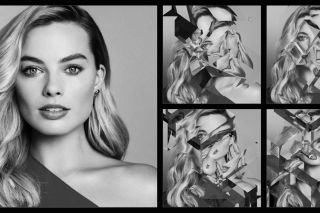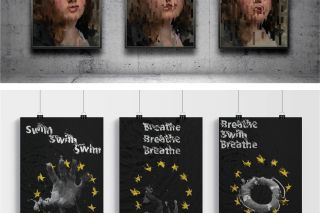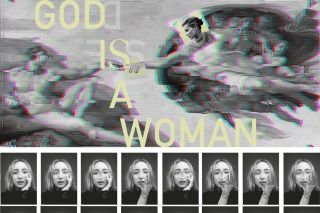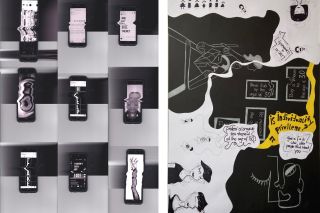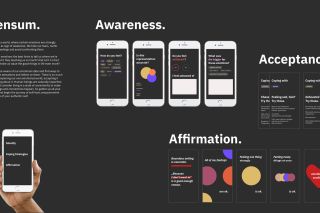 Lets make design great again
The aim of the work­shop was to rese­arch the history of design in the 20th century. Find a meaningful desi­gner with a unique visual world. Then, analyze the visual world and the design princi­ples of the selected artist. The last assign­ment was to develop and design the guide­lines for the process of designing an appli­ca­tion with the new system that will display his graphic world.
Zachi Dinar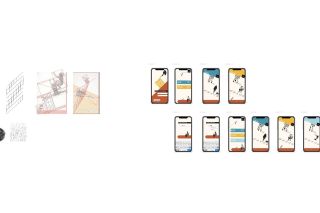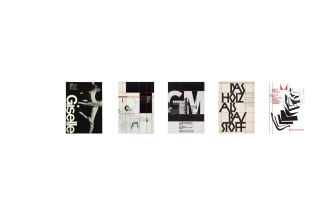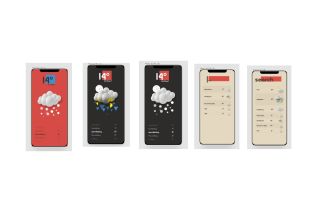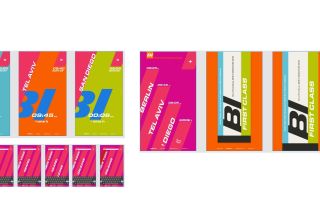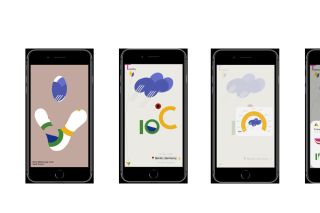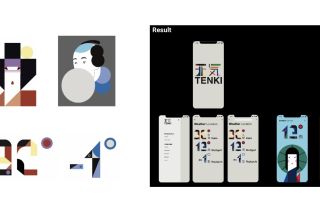 Message received
Work­shop parti­ci­pants conducted a process of visual rese­arch into print-based news reports. News arti­cles were reviewed and orga­nised into key topic areas. The subject matter of these reports was then explored online and through social media. The focus was on the use of language — was it consis­tent or did it change? If the use of language changed, how did it impact the framing of the original message? The collected mate­rial then became subject matter for typo­gra­phic inves­ti­ga­tion through print-based news formats (tabloid and broads­heet). The role and use of voice in news repor­ting was explored through a series of typo­gra­phic expe­ri­ments informed by contrasts in tone of voice and point of view. A rapid incre­mental itera­tive process was employed to allow the work­shop parti­ci­pants judge and focus the framing of a parti­cular message.
Ronald Hamilton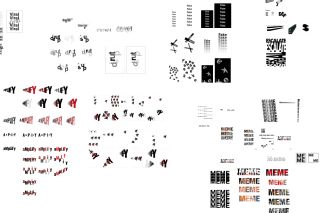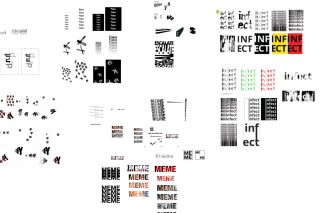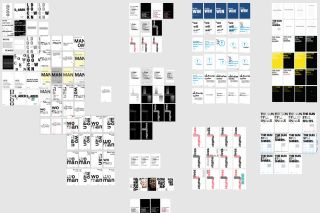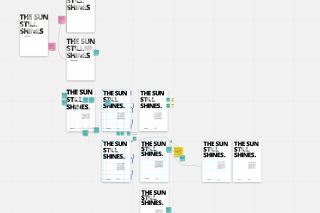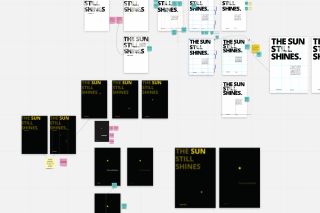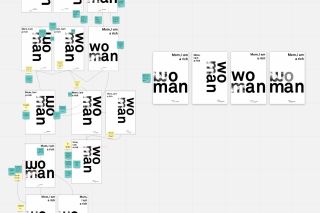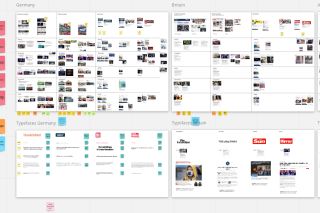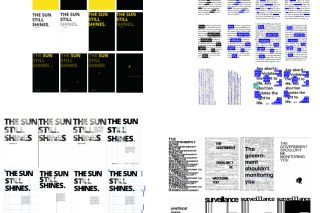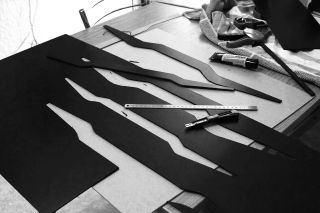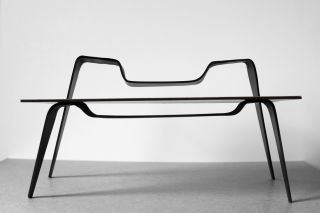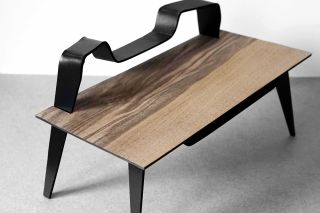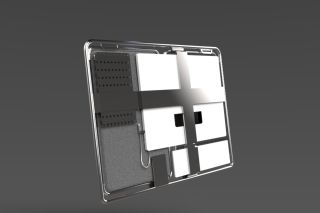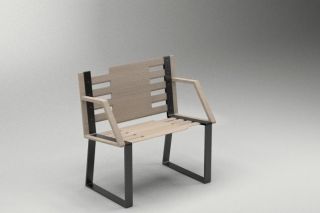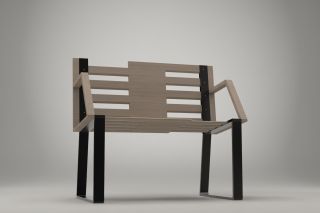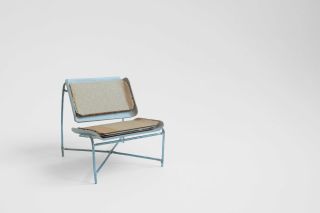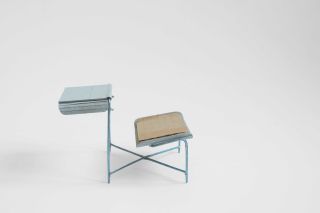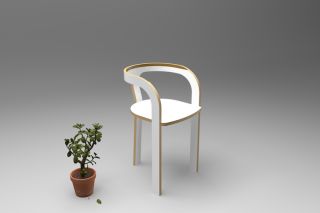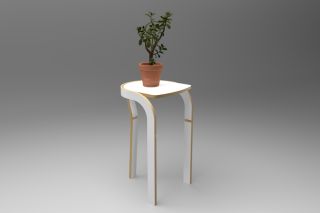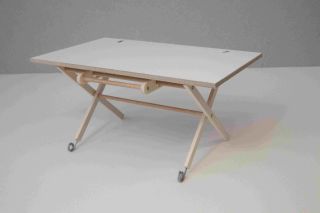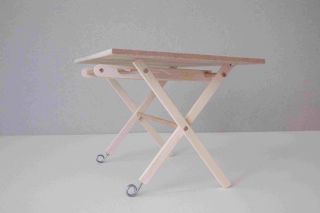 Schreiben mit Bildern
Zu Beginn des Work­shops Schreiben mit Bildern, haben wir uns mit der Geschichte univer­seller Spra­chen und Bild­spra­chen ausein­an­der­ge­setzt. Visu­elle Spra­chen verdeut­li­chen die Kommu­ni­ka­tion und schlagen Brücken zwischen Kulturen, wenn man Unter­schiede in kultu­reller Wahr­neh­mung nicht außer Acht lässt.
Was sind die öffent­li­chen Räume (Isotype) und Poster­wände (Atelier Popu­laire) der Gegen­wart? Wir finden uns heut­zu­tage, auch durch die Pandemie, vermehrt in virtu­ellen Räumen und verstärken unsere Kommu­ni­ka­tion mit Emojis und Memes. Bei Ersteren bestimmt das Unicode Konsor­tium welche Zeichen wichtig genug sind, um in den Index mit aufge­nommen zu werden.
Als einfüh­renden Mini-Work­shop entwarfen die Studie­renden ein Symbol für die Rettung des Planeten. Inspi­riert durch die starken Logos der Extinc­tion Rebel­lion oder des Sunrise Move­ments, wurden Zeichen entworfen, welche von Akti­visten leicht adap­tiert werden können.
Für den Rest der Woche setzten sich die Teilnehmer*innen mit Themen ausein­ander, deren Kommu­ni­ka­tion ihnen persön­lich beson­ders wichtig ist. Dabei entstan­denen Symbole, die vom Thema Struk­tur­schwäche, erneu­er­bare Energie oder Neben­wir­kungen von Medi­ka­menten, bis hin zur Kolo­nia­li­sie­rung des Welt­alls reichen. Auch Sticker gegen das Club-Sterben und gender­neu­trale Figuren für Ballet­rou­tinen wurden gestaltet. Andere wiederum entwarfen Pikto­gramme für Rand­er­schei­nungen im Sport, inte­gra­tive Wegfin­dung oder die Kommu­ni­ka­tion mit Gesten. Sticker für die Aufga­ben­ver­tei­lung in der WG, Film­genres, eCars, die Regen­schirm­pro­teste und Selb­st­op­ti­mie­rung gegen die Klima­ka­ta­strophe sind eben­falls Ergeb­nisse des Workshops.
Mit dem Ziel, die Symbole als Sticker-Set zu veröf­fent­li­chen, lernen die Studie­renden nicht nur unmiss­ver­ständ­lich in einem kohä­renten Stil zu kommu­ni­zieren, sondern auch inner­halb vorge­ge­benen Einschrän­kungen zu arbeiten. Wie sehen die Sticker im Nacht­modus auf schwarzem Hinter­grund aus? Wie gewähr­leiste ich, dass ich keine Rechte Dritter verletze? Wie plat­ziere ich Darstel­lungen mit verschie­denen Dimen­sionen gleich­wertig in die vorge­ge­bene Quadrate und wie halte ich die Daten­menge klein?
Edgar Walt­hert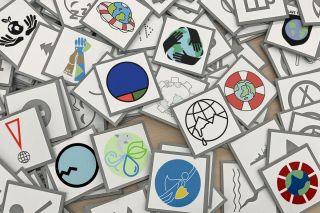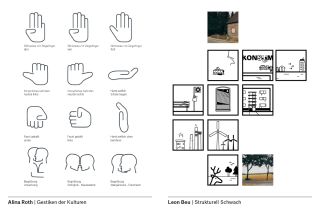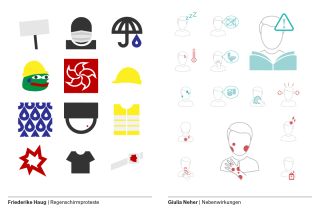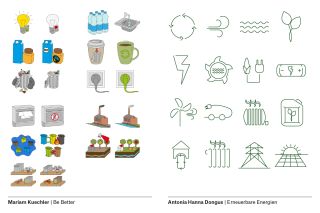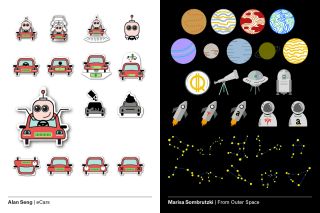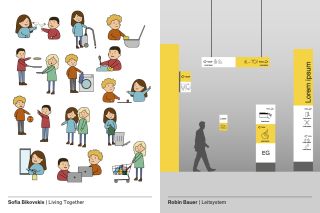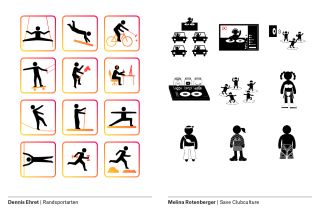 Colla­gen­fil­m/Cut-Out-Anima­tion (Stop Motion)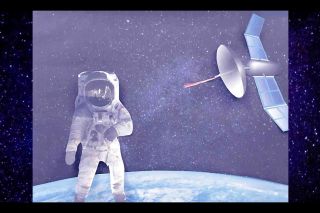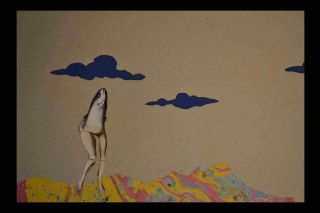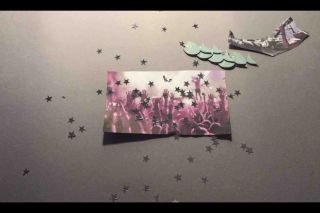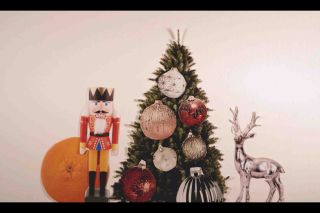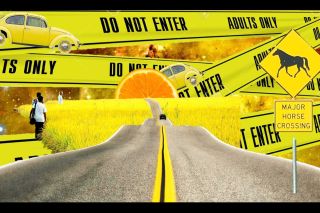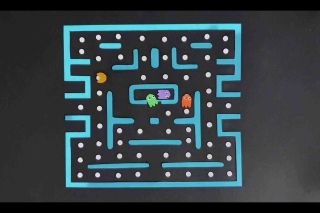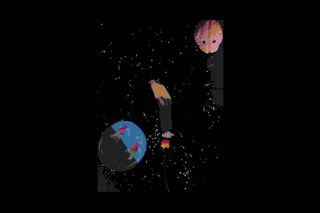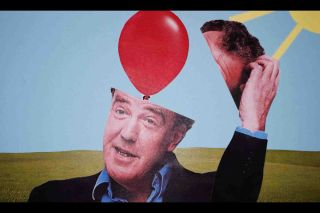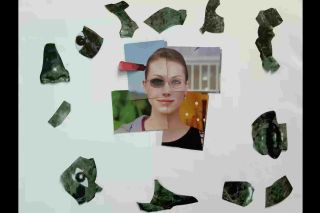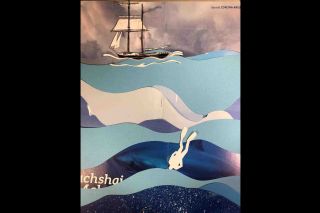 User-Empowe­ring Design
The ​"User-Empowe­ring Design" work­shop dealt with Ergo­nomic & Inclu­sive Design, and gave the students know­ledge, tools and skills, to promote life quality and equa­lity, through design.
The students learned how to imple­ment ethics, social respon­si­bi­lity and crea­tive empathy in their design, in order to elevat the user's health and to empower its capabilities.
As a theo­re­tical work­shop, it was consisted of lessons that combined about 25 swift exer­cises, desi­gned to prac­tice rapid appli­ca­tion of the learned know­ledge, as seen in these examples (hanged on a colla­bo­ra­tive wall board).
This trai­ning deve­loped the students' abili­ties to design while impro­ving the user's perfor­mance, and enab­ling him effec­tive, conve­nient, inde­pen­dent & safe usage, without any health damage (immediate or cumu­la­tive). All this – while preser­ving the values of equa­lity and respect to the user.
Eran Franco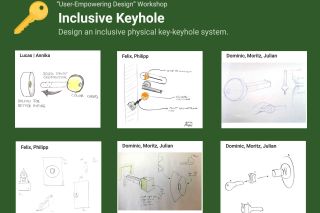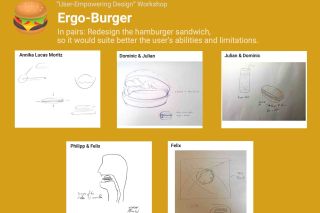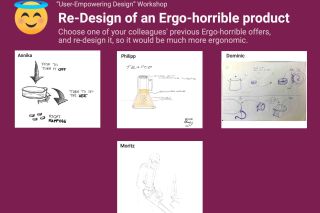 Visua­li­sie­rung von Livesensordaten
Luca Stetter, Hartmut Bohnacker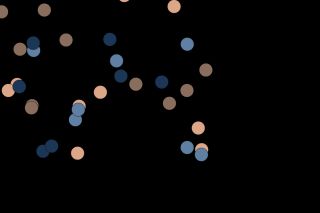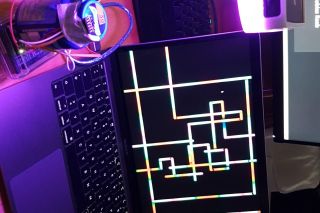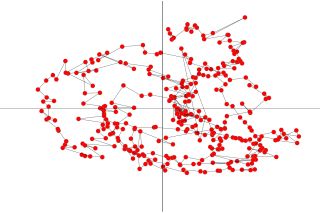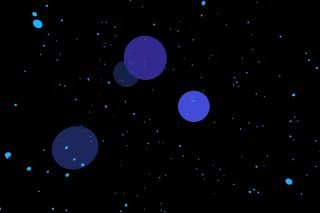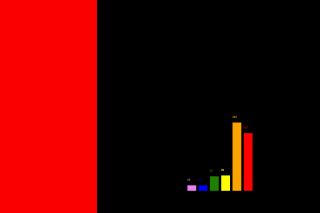 What if …
01 Amalia Gutmann
What if … es eine Pille gäbe, sodass Männer auch stillen können
02 Dominik Vassila­ko­poulos
What if … es kein Geld mehr gäbe und man statt­dessen mit Karma-Punkten bezahlen könnte.
03 Laura Jung­hanns
What if … Tiere spre­chen könnten (und eine poli­ti­sche Partei gründen würden)
04 Lisa Amann, Janik Frei­singer, Nikola John
What if … Soziale Medien von einem Tag auf den anderen abge­schaltet würden
05 Niklas Molder
What if … die Schwer­kraft auf der Erde viel kleiner wäre
06 Patrick Straub
What if … wir für alles, was wir tun, benotet und bewertet würden
(Bild: Recherche von Themen über die Menschen ungern sprechen)
07 Toni Richter
What if … Menschen wie Pflanzen wären
Florian Pfeffer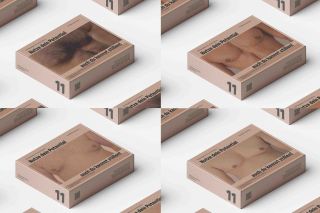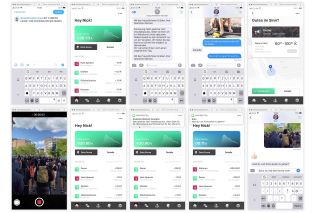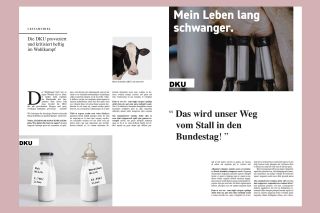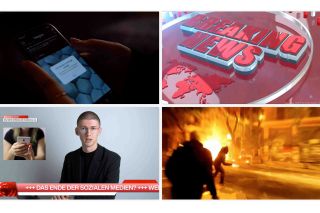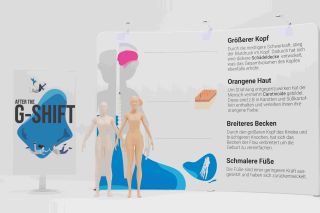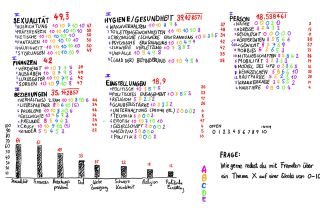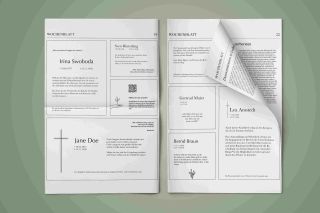 Explore the Light!
During the course students deve­loped very exci­ting small-scale expe­ri­mental models to inves­ti­gate diffe­rent light and shadow effects, colors and how diffe­rent ligh­ting tools in public places affect people's mood and spatial perception.
Balázs Püspök