Schwä­bisch Gmünd!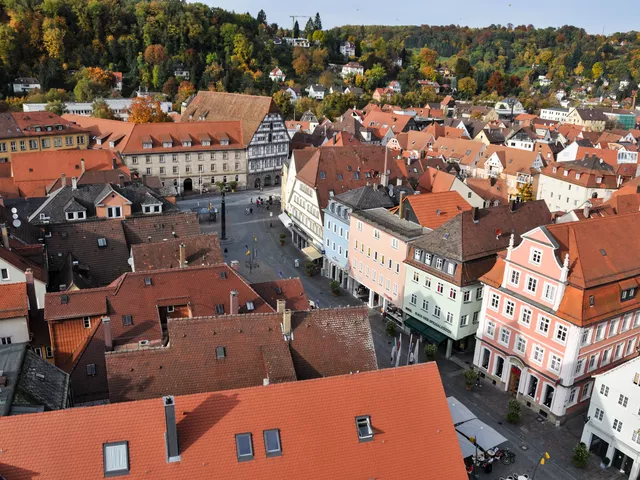 Schwä­bisch Gmünd offers not only affordable rents but is located in a crea­tive envi­ron­ment of design offices, start-ups or co-working labs. On top of that, we not only have a wonderful land­scape with many sports oppor­tu­ni­ties nearby but also world class market leaders, hidden cham­pions and large auto­mo­bile manu­fac­tu­rers – – our coope­ra­tion partners.
All in all, you will have great possi­bi­li­ties even during your studies to find well-paid jobs in the design branch or in industry and if you long for a big city, Stutt­gart is only 30 minutes away.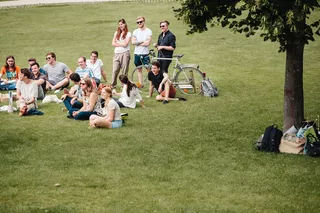 Street cafés and
half-timbered houses
In Schwä­bisch Gmünd it is easy to live and study. The oldest Staufer city in the peri­phery of the state capital Stutt­gart offers a lot of urban ambi­ence and is nevert­heless situated in the middle of gree­nery. The nume­rous street cafes, quaint pubs, markets and many shops as well as a lively cultural scene make for its special flair.

Here the living space is also affordable. Students usually prefer the central loca­tion in the medieval city center with its half-timbered houses and historic buil­dings. Through the Student Services, Ulm you can also get an apart­ment in the nearby student resi­dence. Sports enthu­si­asts get their money's worth: whether cycling, horse­back riding, hiking and clim­bing, cross-country or downhill skiing – there is a wide range of acti­vi­ties on offer, plus most indoor sports.

Schwä­bisch Gmünd is considered the city with the highest density of desi­gners in Europe. At least that was what the ​"Finan­cial Times Deutsch­land" reported. Many graduates* of the College of Design settle here profes­sio­nally, open their own design offices here or use the loca­tion to work as crea­tive service provi­ders for indus­trial compa­nies or public institutions.

Student Life
In addi­tion to the semi­nars, lectures and project groups, Schwä­bisch Gmünd has a colourful and varied student life. Due to the mana­geable size of the univer­sity and the city, there is a parti­cu­larly fami­liar atmo­sphere. Students know each other throug­hout all courses of study and semes­ters and there are various oppor­tu­ni­ties for joint acti­vi­ties outside the curri­culum: Barbe­cues, film evenings, sports, excur­sions to the region, regu­lars" table in the student pub, invi­ta­tions to cosy get-toge­thers in the shared flats and joint semester parties.
Student Services Organisation
The resi­dence hall of the Student Services Orga­ni­sa­tion, Ulm in the Neiß­e­straße is about 5 km away from the UAS. It has 278 single rooms with an entrance hall in the form of doubles. In addi­tion, private rooms can be rented free of charge via the website of the Student Services Orga­ni­sa­tion, Ulm.