The goAward for excel­lent start-up ideas
How do I apply for the goAward?
The best prepa­ra­tion for an appli­ca­tion is the goWork­shops (Entre­pre­neu­rial Skills, Tools & Advanced). There you learn tools for a solid busi­ness model and develop your project idea further. If you want to apply for the goAward, use the know­ledge and results of the goWork­shops and show us the poten­tial of your idea!
Present your start-up project on a maximum of two DIN A4 pages with this information:
Project title and name of team members
Presen­ta­tion of the project/​product/​service (text and visual)
completed Busi­ness Model Canvas
Problem defi­ni­tion and solu­tion (text and visual)
For the appli­ca­tion, you will receive a template to guarantee a consis­tent submission.
You will also have the oppor­tu­nity to present your idea to the jury with a 3‑minute pitch. After­ward, the jury will ask you ques­tions about your project.
How are nomi­nees selected?
The goAward jury selects winners among the appli­cants based on several criteria:
Product benefit: Added value for the target group, inno­va­tion, problem solu­tion, USP
Value propo­si­tion: Resource-saving in production/​use
Market analysis: Compe­ti­tors and demand
Quality of Busi­ness Model Canvas: Logic, struc­ture and completeness
Quality of presen­ta­tion: Appearance, struc­ture, use of media/​design
Was gibt es beim goAward zu gewinnen?
Den Gewinner*innen des goAward winken mehrere attrak­tive Preise, mit denen wir sie auf dem Weg zur Umset­zung ihrer Geschäfts­idee unter­stützen wollen:
ein Platz für das ganze Team im in:it co-working lab Schwä­bisch Gmünd für ein Jahr
Grün­dungs­coa­chings bei Thomas Schön­weitz
goAward jury
Our jurors are experts in the field of start-ups and busi­ness models.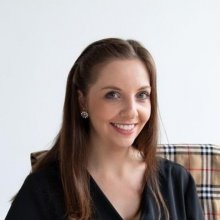 in:it co-working lab
Schwäbisch Gmünd
Koordinatorin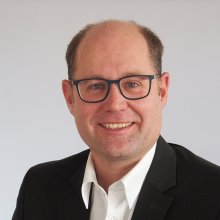 IHK Ostwürttemberg
Leiter Team Gründung &
Unternehmensservice
Start-up Region Ostwürttemberg
Innovationszentrum Aalen
Innovationsmanager & Geschäftsführer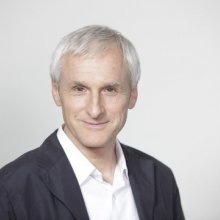 goHfG Projektleiter | Coach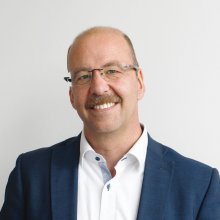 Leitung Wirtschaftsförderung
Schwäbisch Gmünd
Die bishe­rigen goAward-Gewinner*innen
goAward Gold 2022: MashUp
Das Team MashUp gewann 2022 mit ihrer App zur gemein­schaft­li­chen Musik­pro­duk­tion den goAward Gold. MashUp ermög­licht es Musiker*innen, virtuell gemeinsam zu musi­zieren und ohne kompli­zierte Studio­technik spontan Stücke zu entwickeln.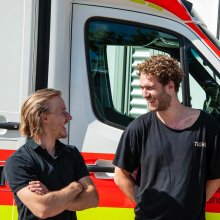 goAward Silber 2022: EMS CAM
Frieder Lukaszewitz und Robin Richter haben mit ihrem Kooperationsprojekt EMS CAM, einer optimierten Bodycam für die Unterstützung von Ersthelfenden durch Telemediziner*innen, den goAward in Silber 2022 gewonnen. Die beiden Studierenden im Fach Produktgestaltung lösen mit ihrem Konzept ein relevantes Problem und konnten eine strategische Kooperationspartnerschaft akquirieren.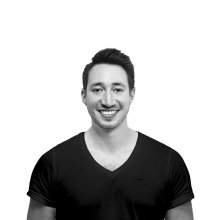 goAward Gold 2021: Aliado
Frederic Myers konnte die die Jury von seinem Projekt aliado, das KI-gestützte Behandlungen von Tumor-Patient*innen ermöglicht, überzeugen.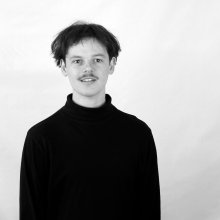 goAward Silber 2021: machen&erleben
Matthias Knötzinger hat mit seinem Workshop-Konzept "machen&erleben" einen Nerv getroffen: die Möglichkeit, unter fachlicher Anleitung eigene Möbelstücke mit vorbearbeitetem Material zu bauen, hat die Jury überzeugt.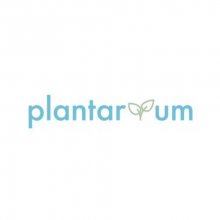 goAward Bronze 2021: plantarium
Ligia Dietze, Manuela Muschalski, Marius Schraier, Maximilian Becht und Noah Mantel sind die Preisträger*innen des goAward in Bronze 2021. Ihr Projekt "plantarium", eine hydroponische Anlage für die Aufzucht von Pflanzen auf begrenztem Raum, konnte die Jury begeistern.
Gefördert durch