Melde dich jetzt mit deinem Projekt an!
Wir suchen Studie­rende aller Studi­en­gänge, die ihr Projekt präsen­tieren wollen. Das Scou­ting ist für alle eine Chance, um
in einen realen Dialog mit Expert:innen zu treten und das eigene profes­sio­nelle Netz­werk zu erweitern

das eigene Projekt mit dem externen Feed­back im Hinblick auf das Port­folio und die eigenen Präsen­ta­ti­ons­skills zu verbessern

Unter­stüt­zung bei der Vorbe­rei­tung der Präsen­ta­tion durch goHfG zu bekommen

durch deinen/​euren Pitch beim goScou­ting an den weiteren Ange­boten von goHfG teil­zu­nehmen (u.a. goWork­shops, goAward, Port­folio-Work­shops usw.)
Außerdem suchen wir Studie­rende, die während des goScou­tings als goStu­dents das Scou­ting-Team mode­rieren. Als goStu­dent hast du die Chance:
einen inten­si­veren Kontakt mit den goScouts im Team zu erleben

deine Führungs­kom­pe­tenzen durch Mode­ra­tion des Meetings zu testen und zu entwickeln
Scou­ting process
Semester exhi­bi­tion
At the end of each semester, students from all degree programs spend two days presen­ting their appro­xi­m­ately 500 semester and final projects to the public. As part of goScou­ting, scou­ting teams of three people each – both internal and external to the HfG, and accom­pa­nied by students – syste­ma­ti­cally sift through the exhi­bited work. The scouts´ task is to iden­tify parti­cu­larly promi­sing projects and moti­vated teams.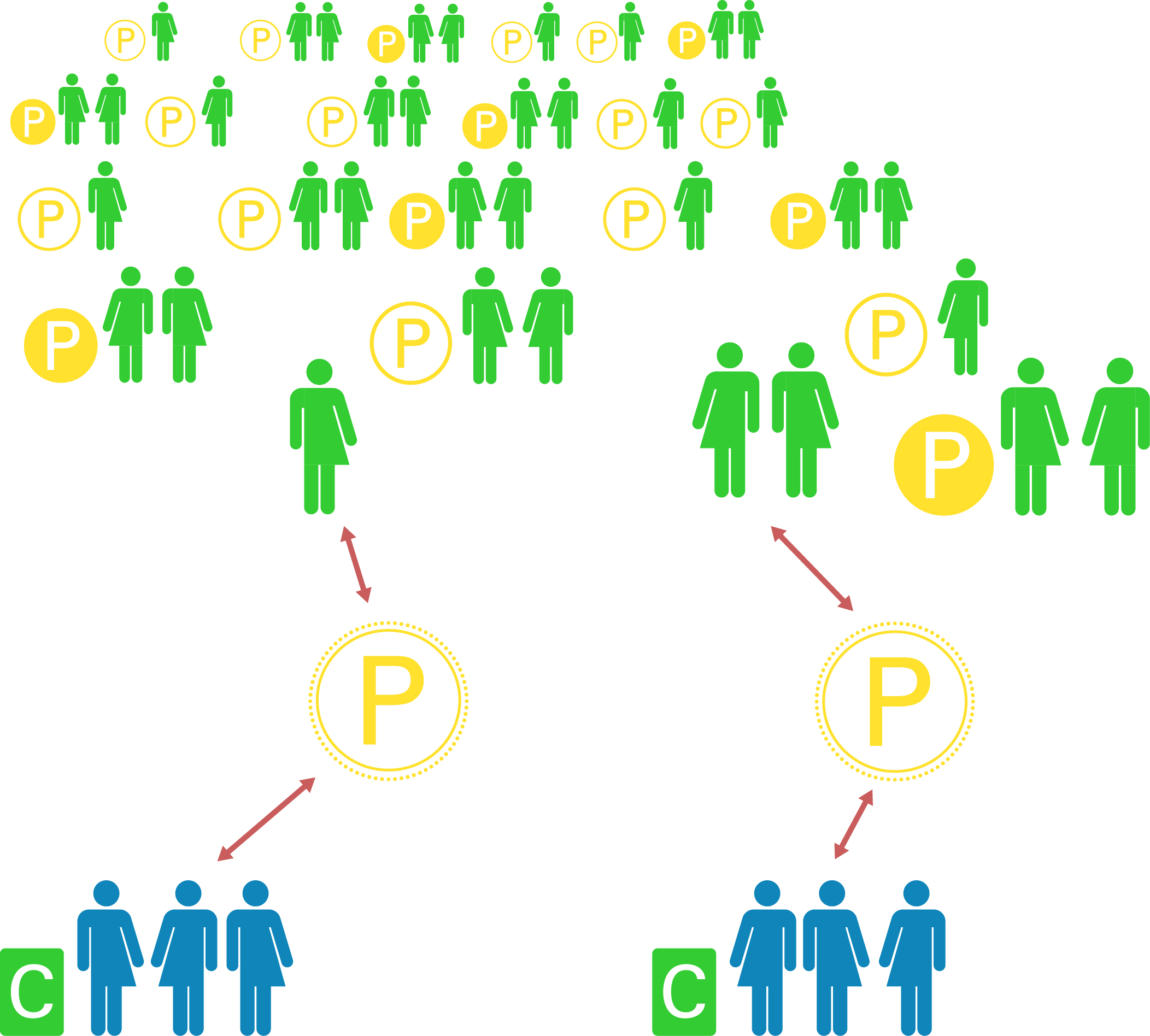 scou­ting team
The conver­sa­tion between the scou­ting team and students is prima­rily about sugges­tions, encou­ra­ge­ment, or success stories that can help solve chal­lenges for the project teams. Mean­while, deve­lo­p­ment oppor­tu­ni­ties and any points that need to be clari­fied should be briefly discussed with the students.
If the scou­ting team is convinced of the students´ moti­va­tion and the poten­tial of the project, the scouts can present a goCard to the project leaders. By accep­ting the goCard, the teams are moti­vated to further develop their project and agree to parti­ci­pate in work­shops such as goBusi­ness­Model, goCon­nec­ting, goMen­to­ring, goAward and goStart. The further deve­lo­p­ment of the project idea is voluntary.
scou­ting dialogue

goScou­ting
In the goScou­ting dialogue, the scou­ting team (start-up, finan­cing, design and busi­ness experts) encou­rages students to further develop their prac­tical projects and proto­types in regards to the Busi­ness Model Canvas and future viabi­lity. Projects with poten­tial receive a goCard.
goRaodmap
goScouts
Compo­si­tion of scou­ting team
Central to the success of this measure are the exper­tise, empathy, and moti­va­tion of the scou­ting teams. For this reason, great emphasis is put on the selec­tion of scouts and the compo­si­tion of the scou­ting teams. The goal is to have the teams as balanced as possible. Each team should always have at least one expert in the three core areas of busi­ness expe­ri­ence, start-up, and design/​creation. Each scou­ting team should include at least one woman and one man. In addi­tion, each team will be supported and accom­pa­nied by an HfG student. The goScou­ting offers a networ­king impulse and a stimu­la­ting and enri­ching format, not only for the students but also for the scouts themselves.
Gefördert durch