goHfG promotes entre­pre­neu­rial thin­king and action with work­shop offerings
goWork­shop ​
"

Entre­pre­neu­rial Skills" (Elec­tive)
The goWork­shop ​"Entre­pre­neu­rial Skills" is all about personal deve­lo­p­ment: students discover personal strengths and resources and learn how to acti­vate them. In addi­tion, the work­shop offers space to improve commu­ni­ca­tion in the team.
The work­shop provides orien­ta­tion on diffe­rent phases of life and improves self-direc­tion skills by dealing meaningfully with anxiety and reso­nance pheno­mena in time management.
Using the LEGO® SERIOUS PLAY® method, teams can also learn a new and playful way to struc­ture commu­ni­ca­tion on an equal footing and gain new insights.
goWork­shop ​
"

Entre­pre­neu­rial Tools" (Elec­tive)
The project teams selected during goScou­ting can further elabo­rate their project ideas and the corre­spon­ding busi­ness models in the goWork­shop ​"Entre­pre­neu­rial Tools", which is offered as an elec­tive to the inter­na­tional seminar and lab week every semester.
The project teams receive guidance and best prac­tice examples on how to apply the most popular tools such as inter­views, stake­holder maps, value propo­si­tion, and busi­ness model canvas. There is concen­trated prac­tical expe­ri­ence here to get to proto­type testing and vali­da­tion faster, easier and cheaper. Students get the oppor­tu­nity to parti­ci­pate in this unique trai­ning for free to take their semester and final projects to the next level and check their investor readiness.
goWork­shop Advanced
Students and teams who would like to push their start-up project further after the goWork­shops ​"Entre­pre­neu­rial Skills" and ​"Tools" can apply for the goWork­shop Advanced.
During one day, the parti­ci­pa­ting teams are inten­si­vely accom­pa­nied and can further improve their busi­ness models, pitches, and offers. Parti­ci­pa­tion in the goWork­shop Advanced also prepares parti­ci­pants for applying for the goAward and other competitions.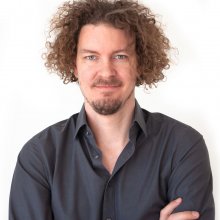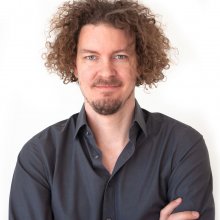 CEO Whitespring | Lecturer
Speaker | Coach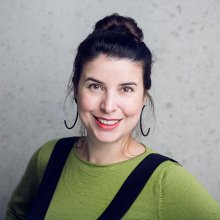 blickfang | Head of PR and Communication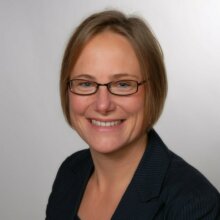 goHfG Lead
Systemische Beraterin | Coach
Gefördert durch