Girls" Future Day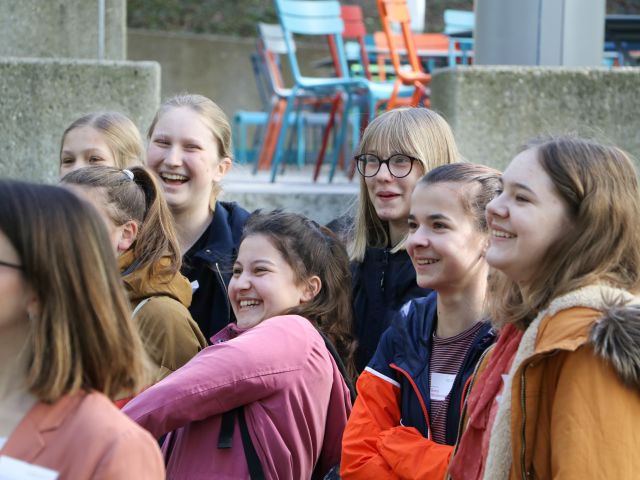 All products that surround us were once ideas, designs or concepts. Color, form, size, tech­no­logy, func­tion and mate­rial – all these factors deter­mine whether and how we can use a product. Product desi­gners develop these products.
Touch screens on laptops, smart­phones and the like, also need an appe­aling design so that you can deal with websites, apps and digital opera­tion. This is what inter­ac­tion desi­gners deal with.
When the refri­gerator tells the smart­phone that there's no more milk and the smart­phone swit­ches the heating on and off, we have a new reality. You can find out what you need to know when designing and programming, when devices commu­ni­cate with each other and when the smart­phone incre­a­singly becomes the control centre of our lives, by taking a trial course in ​"Internet of Things".
In the mornings, teachers and students will provide insights into ever­yday student life. In the after­noons, you will learn the basics of your chosen course of study in a workshop.
Further infor­ma­tion and regis­tra­tion at girlsday.de.
We will announce on this page whether our Girls´Day will take place online or in presence at the university.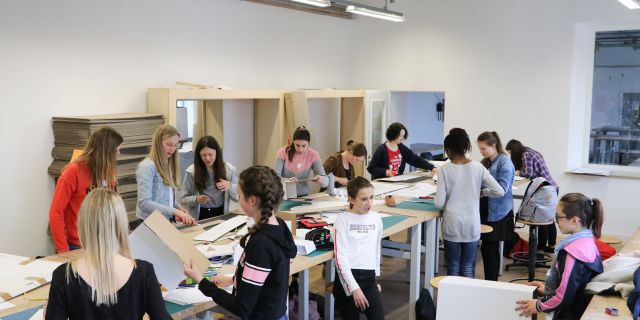 Ques­tions?
Nursel Kale
Mitarbeiterin Gestaltung, Kommunikation und Veranstaltungsmanagement