Info Day Bachelor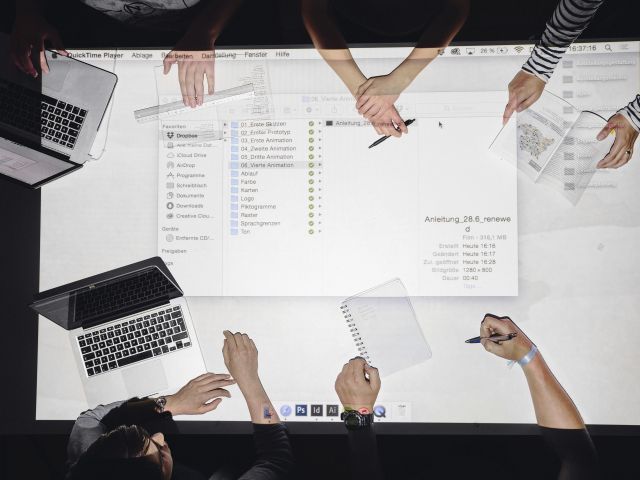 Infor­ma­tion
The student info day will take place on November 16, 2022, from 9 a.m. to 4 p.m. online.
In a digital format, we will intro­duce you to the univer­sity and all four degree programs. What makes studying at the HfG so unique? How are the on-site faci­li­ties equipped? We'll also show you what studying at the HfG looks like in prac­tice and what else is on offer at the HfG in terms of studying (e.g. FORMAT magazine).
Details about the program can be found in the over­view below. It is also possible to parti­ci­pate in indi­vi­dual lectures and program points. If you want to parti­ci­pate in a work­shop in the after­noon, you have to be at the corre­spon­ding online meeting at 1:45 pm on time. Please have the following mate­rials ready for the work­shops: Paper, pens, scis­sors, glue, ruler.
The event will take place via Zoom. You will also find the links to the lecture room and the work­shops below as of November 16. Please log in well in advance or during the breaks, as only a limited number of parti­ci­pants can log in to the Zoom rooms.
At the end of the info day you can get a parti­ci­pa­tion certi­fi­cate (in the lecture room or in the workshops).
Regis­tra­tion
Would you like to take part in the HfG's Student Infor­ma­tion Day? Then send a short e‑mail with your full name, date of birth and, if appli­cable, school and class to ed.dneumg-gfh@negnutlatsnarev . You will then receive further infor­ma­tion from us by e‑mail.

In order to be able to guarantee a smooth process for people with physical limi­ta­tions, we ask for advance infor­ma­tion by e‑mail.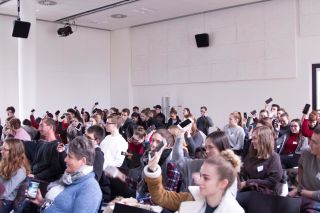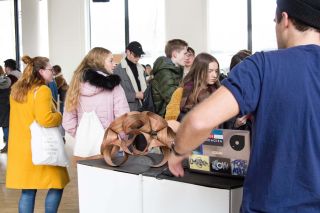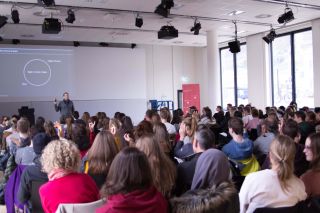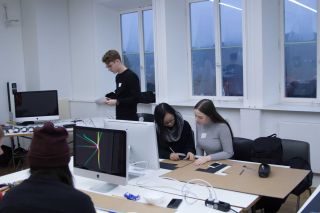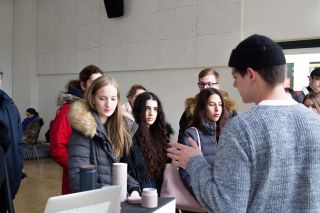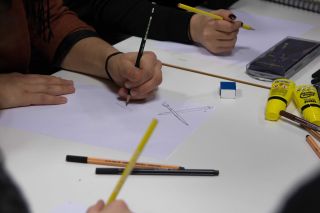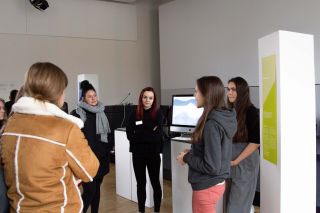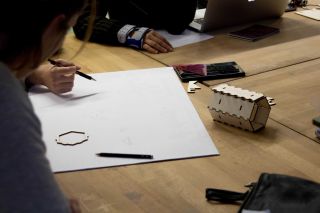 Ques­tions?
Nursel Kale
Mitarbeiterin Gestaltung, Kommunikation und Veranstaltungsmanagement